ARENA & GAMES
About our arena
Urban Paintball Edinburgh benefits from an 8000 square foot flood lit gaming arena.
Here you can become a sniper in one of our sniper towers, or up close behind the sandbags for a close quarters firefight.
What ever your style of paintball is, we have designed out game zone to make it awesome for all players!
Our paintball games are all about objective, whether it's capture the flag or defusing the bomb!
The paintball arena is being continuously updated, recent additions include a broken down car, two sniper towers and two abandoned houses.
More information
Parents and friends can watch the paintball action from the cafe area through our specially designed viewing panels.
In between games players returning to the cafe are can take the opportunity to clean off their lenses and purchase a variety of refreshments from the cafe counter.
We highly recommends players to use our electronic locker system for safe keeping of valuables, if you are in a group you can easily share a locker.
You don't need to book, however it can be recommended at busier times! There's no minimum number of players, but the more players the better action and firefights!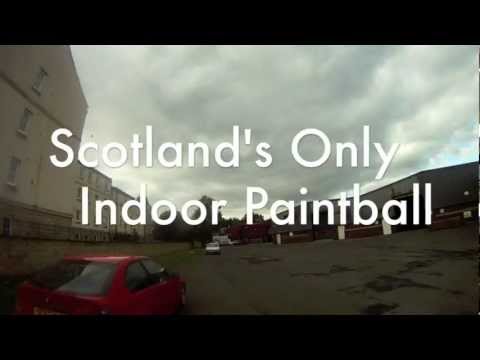 Games you'll play at Urban Paintball
Bomb Squad
There's not much time! You've got to plant the bomb to take out the enemy base, but don't worry you've got respawn!
Hot potato
You don't want to hold on to that hot potato! Keep it out of your territory as long as you can…
Find the Ammo Crate
You're almost out of ammo, get the crate before the other team steals it. But watch out – you'll need 2 people to carry it!
Defend the Kitten
You and your neighbors are at war, they've taken it too far and stolen your kitten… it's time to get it back.
Gold Rush
It's time to raid Rort Knox, find and stockpile the gold before the others get there first!
Capture the Flag
The ol' classic! Get ready for a serious firefight as both you and the cowardly enemy try to take the flag.